By scent of health on Jul 19, 2008 in featured, healthy living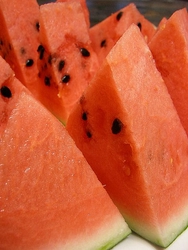 Nowadays, this word "healthy" is very often used, but do we know what it really means? It means that your body and mind must be in a balance. What are your nutritional habits? Do you eat more fruits and vegetables? Do you drink more water? Did you limit the consumption of coffee and alcohol? Did you quit smoking?Do you exercise?Do you sleep enough? These factors as well as many others determine whether you will be in a good shape.
Here are 5 quick steps that will help you maintain this balance:1.Exercise
Regular exercising will help you feel more confident and energized. It also reduces the risk of certain health conditions. So better start doing some exercises. Buy a membership card for you local gym and start really using it.
2. Food
With proper nutrition your body will be in much better condition. Take some time to read more about nutrition, buy a recommended book and take some notes. Consult a professional. It will pay off.
3.Stress
It is inevitable and we can not avoid it, but better take some time to study it and develop a personal strategy that works best for you to avoid it and fight it.
4. Take a rest
If you work too much and sleep less you will not function that efficiently. Better take some time to relax Read more about sleeping habits.
5. Emotions
The main focus of this blog is about how our attitude can improve our life. Try to be with a better attitude and this will improve your life and the way you feel.
photo: Flickr