By scent of health on Apr 10, 2008 in healthly eating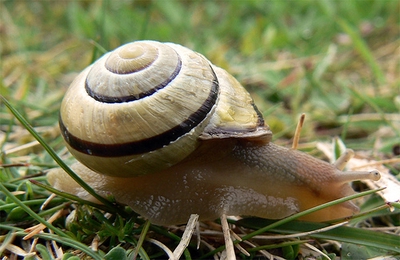 Now days each of us is in a hurry, and we all have our priorities. Each of us also knows that eating slowly is healthier that just putting big chunks of food in our stomachs. There are few reasons why we should eat slow:
1. More satisfied with less
Basically it takes 15-20 minutes for the brain to start signaling signs of fullness. By eating slowly we give our body and brain the time to fulfill their functions properly and show us when to stop. This of course will most probably help us loose weight and get in shape over time. We will also avoid the dreadful feeling of stomach pains, when we have just swallowed a big portion of food for a short period of time and we start to feel so stuffed. The conclusion is that, if you want to have a flat stomach, watch how much you fill it while eating.
2. Enjoy your food
By tasting everything individually and not just loading our mouths simultaneously with everything, we can actually feel the taste of what we eat and enjoy it. Why just skip one of the pleasures of life?
3. Help your body
By taking smaller bits and eating them slowly you help your digestion system. This is especially important for people with digestion problems.
4. Relax
Instead of being stressed and trying to hurry up to swallow everything, why don't you just use this time for relaxation. Make it a ritual and time when you can leave all the urgent tasks and troubles and concentrate only on food.
7 TECHNIQUES TO SLOW DOWN YOUR EATING PACE.

1. Identify the reason why you are eating fast.
This is very important. For example, if where you are eating is not comfortable enough, you most likely would want to finish fast and go do something else. In this case, make sure the table and the chair you use are comfortable enough. Have this in mind when you buy your kitchen furniture. The temperature in the room could also be a reason. For example, if you feel could, I guess the only thing you would like to do is just eat as fast as possible and then get back to your warm living-room. There could be millions of reasons. Just think about it.
2. Music
Try to listen to some pleasant and slow music, it will definitely help you eat slower. Different music styles can calm you down or energize you. For example, the management in the supermarket plays fast and vivid music, on the contrary in the elite restaurants the music is calm and gentle.
3. Do not watch TV
If your attention is on the screen it is very likely, that you will eat faster than otherwise. Remember the last time you were watching an action movie. How fast did you eat? If you do not pay attention when you eat, you will probably not be able to really slow down your pace.
4.Smaller Portions
This is another trick you can use. Try to have smaller portions. If you want an additional one, try to wait few minutes before you take it, and in the meantime you might feel satisfied.
5.Describe
Describe the food you eat. How it tastes. How is it cooked. Believe it or not, just a casual talk about the food qualities can make you eat slower.
6. Put fork down
If nothing else can stop you from eating fast, try to put the fork down after each bit, this might slow you down a little bit.
7. Discipline
Motivate yourself to eat slower and stick to the routine. Imagine the positive effects it will have on your body over the time. Be positive and disciplined in achieving your goals.
Photo: Flickr.com